pencil drawings by cri cri
---
[Archives Home] [Zihuatanejo Ixtapa Home] [Zihuatanejo Ixtapa Troncones Message Board]
---
Escrito por Cri Cri desde 208.123.13.4 (?) el día lunes, 03 de marzo, 2008 a las 16:52:56 horas :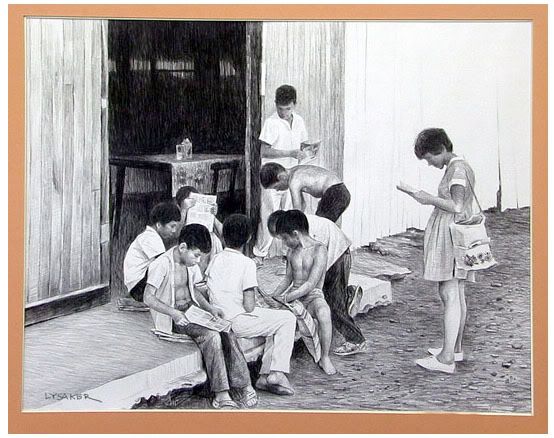 Drawings of the mid sixties in zihuatanejo
The first is a drawing of Bartolo Valdovinos, his younger brother and two sisters. They lived on the road in the Marina area. This would have been circa 1966, when Zihuatanejo was a small village, and everyone knew each other.
The second, Los Comicos, was drawn in the time when stores etc. would put comic books out on a table, hang them on a rope, or lay them out. Children could pay a peso and look at them all day long. This picture was drawn of children after school, along side the old Cantamar Restaurant.